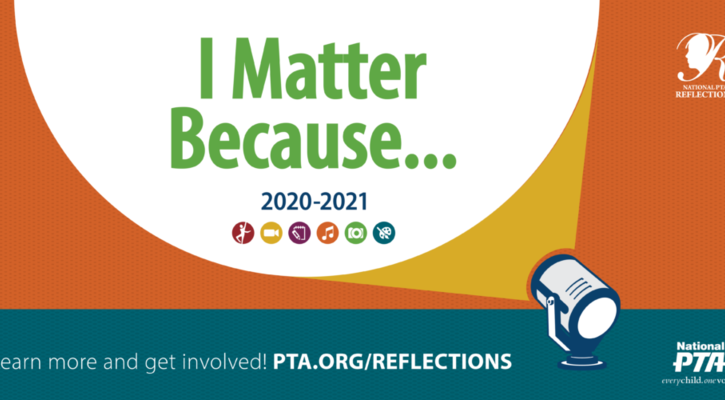 The Reflections Art Program is a PTA sponsored program encouraging students to participate in the arts. This year the theme is "I Matter Because..." All Rancho students are invited to participate.  
Students may submit their artwork, reflecting the 2020-21 Reflections Art Program theme, in one of (6) categories:
Visual Art (2D & 3D)
Photography
Literature
Music Composition
Dance Choreography
Film Production
Please note:
All entries must be new pieces of artwork inspired by this year's theme!!
No "recycled" entries from art class, dance recital, school assignment, previous Reflections entry,etc.
Music Composition, Dance Choreography and Film Production: Three flash drives/DVDs must be submitted
Literature entries: Three copies must be submitted
There are 2 grade category (Middle School) and Special Artist's category.  The Special Artist Category welcomes students from all grades and abilities and offers non-artistic accommodations (i.e. adaptive technology; transcribing; holding a camera) for students to participate fully in the program.
HOW TO PARTICIPATE?
"Reflect" on the annual theme
Choose a category and create an original piece
Submit your piece and celebrate your work in our gallery and contest
DEADLINE
All Reflections entries are due by Monday, October 12, 2020 . Drop of location will be determined as well as detials for virtual uploads for a virtual gallery. 
All entries must meet the program requirements and general rules. They can be found here. 
Questions? Want to help? Send an email to: Libby Sawtell  reflections@ranchomspta.org